The UK Home Office announced a new Statement of Changes to the Immigration Rules on 4th March 2021. These changes will come into effect from 6th April 2021 onwards. The change is mostly related to the work and study laws that fall under the point-based system.
The Graduate Route is added to the rules that outline the eligibility requirements for the international students, who will be allowed to remain in the UK for two years after they have completed their studies and for Doctoral students this time period will be for three years. The applications for this route will open on 1st July 2021.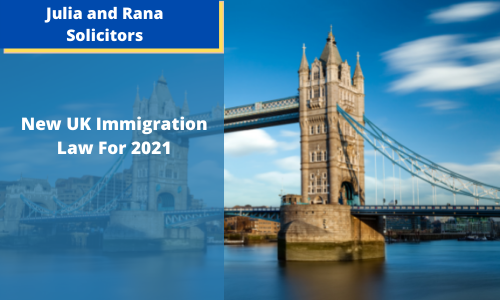 Changes in the skilled worker route
The most important update is done to the minimum salary threshold for the skilled worker route. The minimum payment can not be less than £10.10 per hour for a 39-hour week and £25,600/year or the lower thresholds for the new entrants, shortage of jobs and those who have PhD.
The reason for doing this is to save the employees from sponsors that make employees work long hours and to compensate for lower pay rates in meeting the salary floor. This change can not apply to people who are already working on a Skilled Worker visa and getting less than £10.10/hour.
The migrants who are working under occupation codes 2113 Physical scientist, 2119 Natural and social science professionals who are not elsewhere classified and the higher education 2311 teaching professionals will be excused from the higher going rates that are introduced on 1st December 2020. They are allowed to apply for an extension of their visa or even settle in the Uk based on the previous rates until 1st December 2026.
Those who previously hold permission as a graduate have been allowed as new entrants criteria with permission to stay for 2 years. The applicant will be categorised as a new entrant, as the time that is spent on the graduate route will be counted and this time is maximum of 4 years.
The applicant must be a student or a graduate, he can not apply for permission as a visitor.
Changes to the Intra-company Transfer route
After 6th April 2021, the maximum time limits apply in the intracompany routes. The workers who are eligible can extend their permission for up to 5 years with each application.