Like students all around the world, students from Pakistan also want to go to the UK for their studies so that they can have a bright future and career. Applying to the UK for studies is a hectic process. You have to make sure that your paperwork process is correct and complete. 
Acceptance from University in the UK
This is the first step and most important you need for applying to the UK is your acceptance letter from your university. The acceptance letter from the university will be required to apply for your UK visa application. 
The university should be licensed in the UK that is also allowed to sponsor international students.
Documents required for student visa to the UK
You should at least apply 3 months prior to your course starts so that you can reach on time and start taking your classes on time. The things that you need to provide for your student visa are:
Details of your passport
Your recent photograph
Confirmation of Acceptance for Studies, by your university
You need to prove that you have good English skills by passing the english language test (SELT), which will prove that you can speak, read and write english language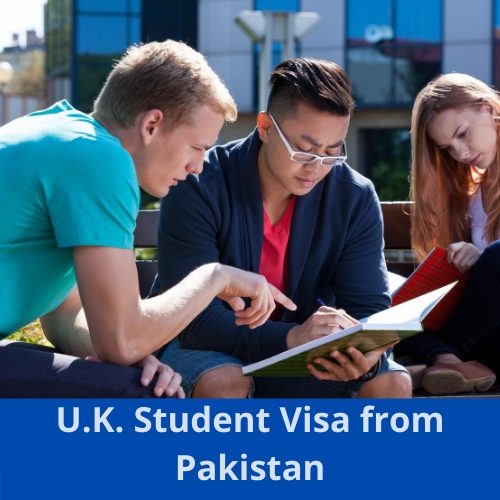 You need to give accurate financial statement, which proves that you can easily afford your stay in the UK
Give your previous education records as well
You also need to give a medical certificate, which shows that you are fit and do not have any disease. Students also need to provide with their Tuberculosis test results
If the applicant is under the 18 years of age, he/she needs to give the consent letter from their parents or guardians which shows that the applicant is allowed to travel and stay on their own
To access National Health Services in the UK you need to pay £150 per year
Student Visa Duration
The duration of your student visa solely depends on the duration of your studies. If you are going to the UK for a short course you can get a visa for 6 months that goes up to 11 months. This is a short-term student visa. 
The long-term student visa is for the students who are going to the UK to study for an academic degree such as bachelors, masters, etc. The duration of this visa depends on your academic degree time period, it is usually a minimum of 1.5 years. 
Julia and Rana Solicitors
Student Visa acceptance is an important and crucial thing for the students. The applicant's whole future depends on the acceptance of the visa. So they need to carefully gather all the documents and material required for their visa.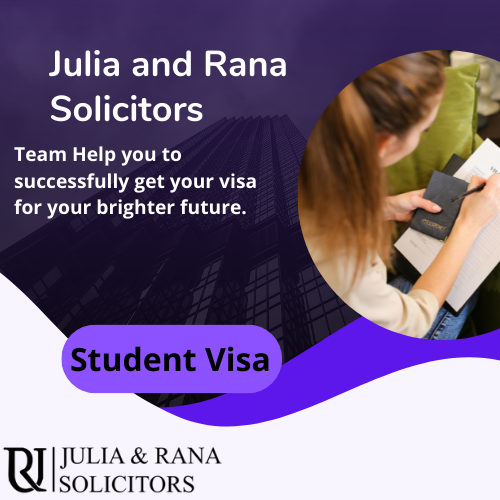 Our team at Julia and Rana understands the importance of visa acceptance for the students. We are here to support the students so that they can fulfill their dream of studying in the UK.
With the expertise of our team, we will help you to gather all your documents and submit your visa application. We will advise you regarding all the important steps that you have to take for your visa.
We are determined to help you, guide you so that you can successfully get your visa for your brighter future.