The United Kingdom is one of the most preferred countries where people want to move and settle down. There are many reasons why people want to settle down in the UK. One of the reasons is that the UK has one of the best education systems and top universities in the world. Moreover, the UK has excellent healthcare facilities for its people and also the structure of law and order in the country is exceptional. People who want to expand their businesses also wish to move to the UK because it has one of the fastest-growing economies among the G7. So the chances of your business flourishing in the UK are also high with more growth opportunities.
All these things serve as an attraction for the people to settle in the UK. People who have lived in the UK for a minimum of 5 years will get PR for the UK. To get PR in the UK you have to endure costs. The estimates of the costs are discussed below.
PR costs under spouse visa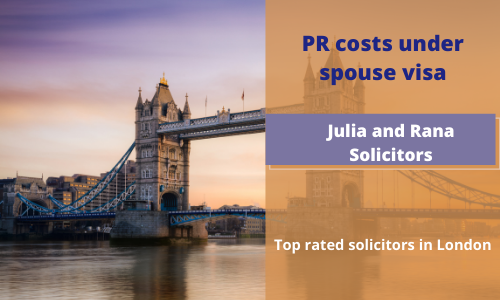 If the partner is a UK citizen then first you need to prove that you are living together and you are married. Then you need to fill a form that will be for your PR. The costs under this category are at least £18,600 a year if you have no dependent children and at least £22,400 a year if you have one child. Moreover, you have to pay an extra £2,400 a year for each child.
If your partner is settled in the UK under any other visa category then the costs that you have to pay to include a processing fee at the time of writing and the cost of application that is made by the post is £2,389. The time duration for the process can take up to six months.
Average costs
The average cost of PR for the UK is around £1,330 – £4,660+. This all includes citizenship fees, and then document translation. English language test fees are also included in it which is required for the PR, you also have to pay lawyer fees for this process. You also have to pay the cost of another test that is the Life in the UK test.
The PR costs for the UK are very high and you have to carefully manage all your finances.