Many visas are rejected by the UK Home Office. The Home Office has the authority to reject any visa application if they find any error in the application or if the documents are not completed or you did not give a strong argument for your visa and many more. If the visa is rejected then the applicant has the right to appeal against the visa rejected.
Appeals can be made under a few visa categories such as spouse visa and sole representative visa. The appeal can help to overturn the original decision of visa rejection.
The applicant from Pakistan can also make an appeal against visa refusal. The applicant must make sure to give strong and valid reasoning as to why his visa rejected decision should be overturned.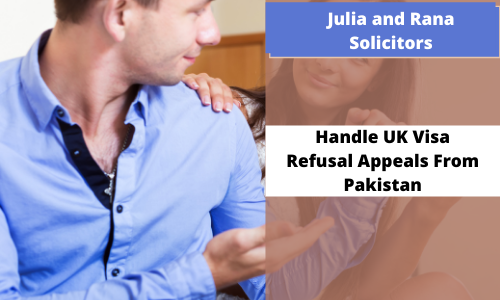 Appeal Against Refusal of Spouse Visa
In case of rejection of spouse visa, an appeal can be made against the refusal by the appellant to the first tier tribunal in the UK. Since the applicant is in Pakistan then he or she has 28 days to make an appeal against the refusal.
The application must be filed before the deadline ends. The appeal can be made online and a fee of £140 should be paid.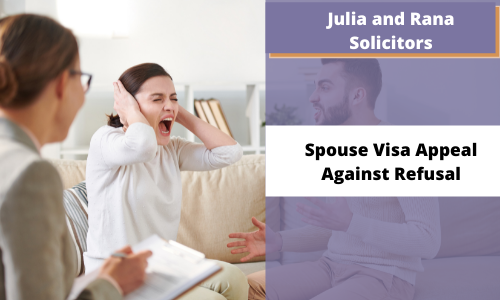 Once the fee is paid then the process starts and the case is discussed with the appellant and the Home Office. This process can take months for the decision to change.
Appeal against refusal of sole representative visa
In case of refusal of sole representative visa then the applicant has 28 days to submit the review application to the UK Home Office. The applicant should provide missing documents if that is the reason for rejection and he should also give a strong argument stating why he should be given a visa. The Home Office will review your case after your fees are paid and then make a decision.